BACK TO NEWS
2nd October 2019
Paul Chelimo on the INEOS 1:59 Challenge
Paul Chelimo – The American athlete endurance athlete is the 2016 Olympic 5000m silver medallist and 2017 World 5000m bronze medallist.
As a youngster growing up in Iten in Kenya one of my favourite memories was watching Eliud Kipchoge beat Kenenisa Bekele and Hicham El Guerrouj to the world 5000m title at the 2003 Paris World Championships.
Since his victory in Paris, I have continued to follow Kipchoge's career closely. To have witnessed him develop into such a dominant marathon runner has been insane. He is a very special athlete.
With this in mind, it is very exciting for me to be involved a pacemaker for the INEOS 1:59 Challenge. It is such a unique project and is something that will probably never happen again.
Kipchoge is such a selfless character. He always really appreciates his training partners and that is one reason I'm very attracted to him as an athlete. Out of that respect comes a really desire to help him make history in Vienna.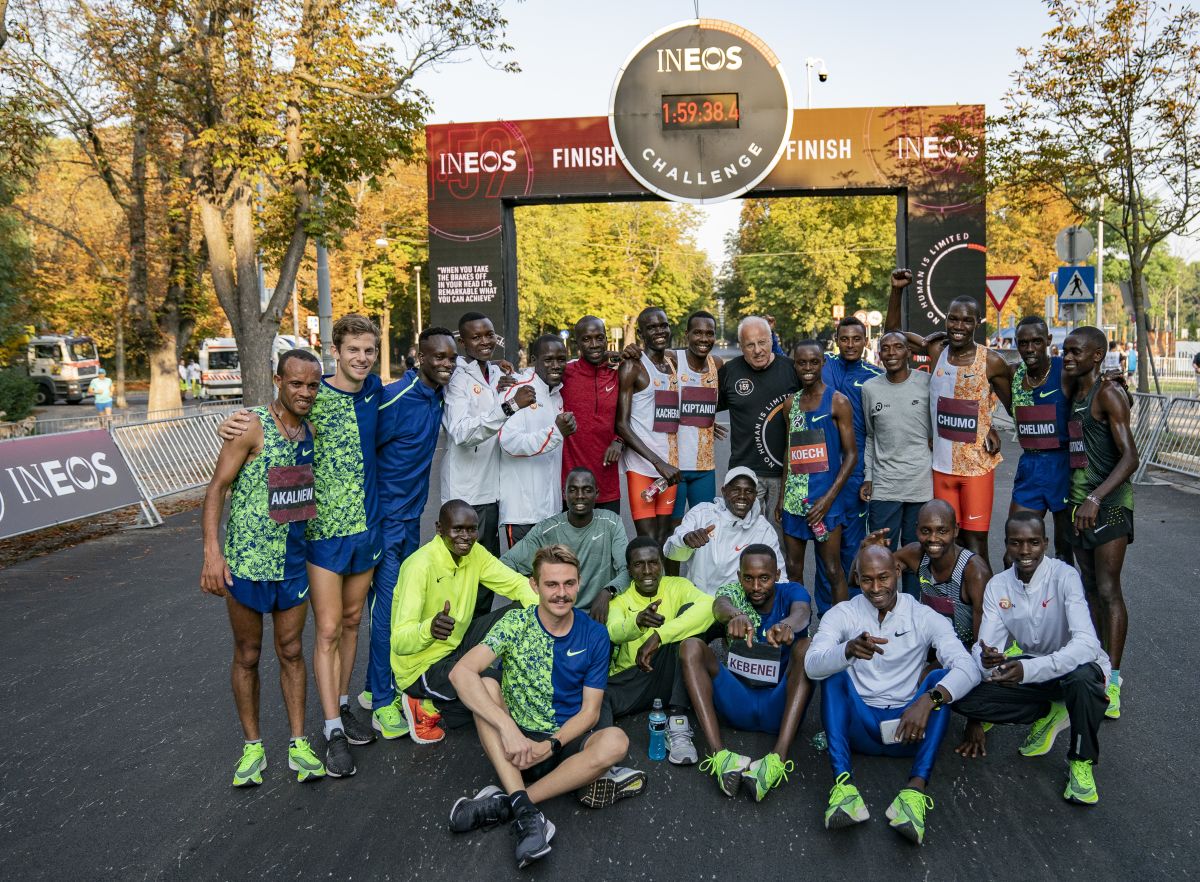 The INEOS 1:59 Challenge pacemakers at the testing weekend in Vienna on 1st September. Credit: Bob Martin
There are so many qualities which make him such a special athlete, but above it his discipline and mentality that stand out. Everything he does is focused on his sport. In fact, I'm fairly sure that at this very moment, Eliud would either be having a massage or sleeping. Anything to make sure he can be the best athlete he possible can be.
Yet it is one thing to have top-level discipline in training, it is quite another to consistently convert that into racing – he is so tough mentally.
For any athlete who faces Kipchoge in a race they know it is going to be very, very tough to beat him. If you want to finish ahead of him you know that you need to running at a world record pace.
In terms of the INEOS 1:59 Challenge, at first I was not too sure whether it was possible to run a sub-two-hour marathon, but having visited the course as part of the testing weekend, I'm now much more confident.
The course is flat, the environment perfect to make history. Remember, this is a man who ran the Berlin Marathon in 2:01 with only one pacemaker to help him through the first 25km. In Vienna he will have the benefit of several pacemakers around him the entire race, setting a perfectly even pace.
We will wait to see what is possible, but I'm looking forward to playing my part in helping Eliud achieve his goals.