Ahead of the 65th anniversary of Roger Bannister's four-minute mile on 6 May 2019, one of the greatest human achievements of the 20th century, Eliud Kipchoge and Sir Jim Ratcliffe met at Iffley Road, the track where Roger Bannister broke the record.
Eliud and Sir Jim reflected on what Bannister's achievement still means to us to this day and together looked forward to emulating the significance Bannister's record with the INEOS 1:59 Challenge.
Eliud and Sir Jim were joined by John Mayock, the former Olympic athlete, who is now Head of Sport at INEOS. To listen to Eliud, Sir Jim and John speak about INEOS 1:59 Challenge at Iffley Road watch the video below.
After visiting Iffley Road Eliud and his team travelled to a local school, to see The Daily Mile in action. At the school Eliud spoke to the children and told them of his dream to inspire children across the world to get running and to get fit for life.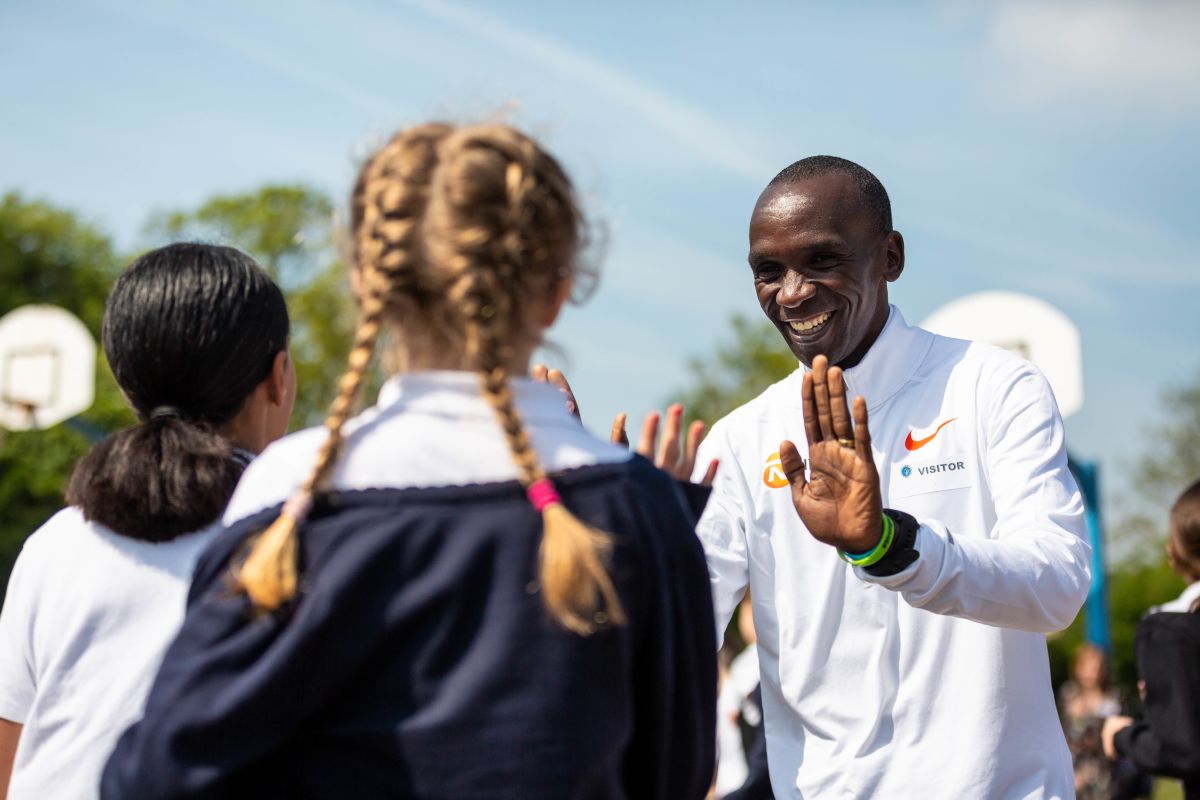 Eliud Kipchoge at a Daily Mile school. Credit: Dan Vernon
Eliud spoke at an assembly together with John Mayock and answered questions ranging from "Why are you so fast?" to "Will you ever run a marathon under two hours?"!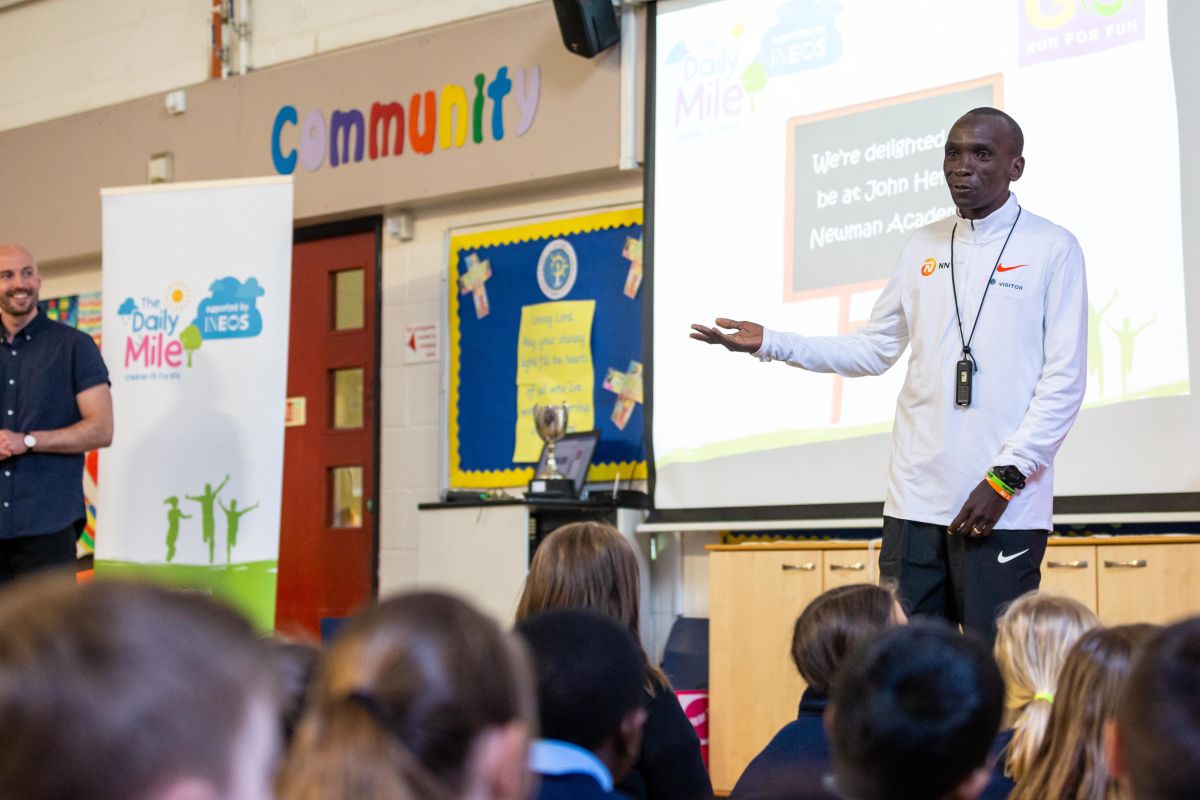 Eliud Kipchoge speaking at a school assembly. Credit: Dan Vernon